xmake-idea plugin is a xmake integration in Intellij-IDEA.
It is deeply integrated with xmake and Intellij-IDEA to provide a convenient and fast cross-platform c/c++ development and building.
And It also support other Intellij-based platform, like Clion, Android Studio and etc.
You need install xmake first and a project with xmake.lua.
Features
Quickstart
Create project
Project configuration
Run configuration
Menu tools
Tool windows
Build and run
Parse errors and goto file
Quickstart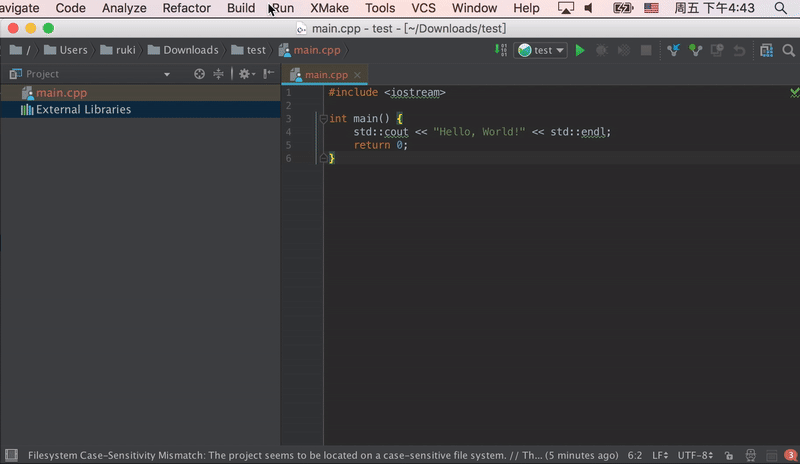 Parse errors and goto file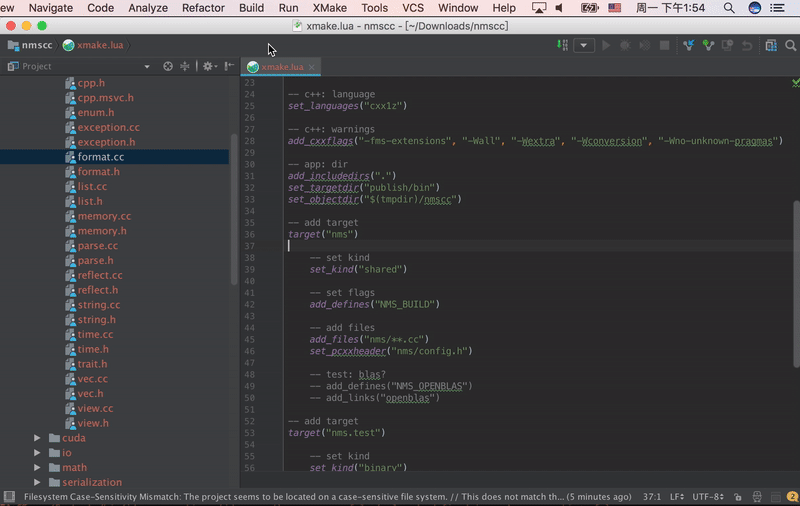 Tool windows
Output panel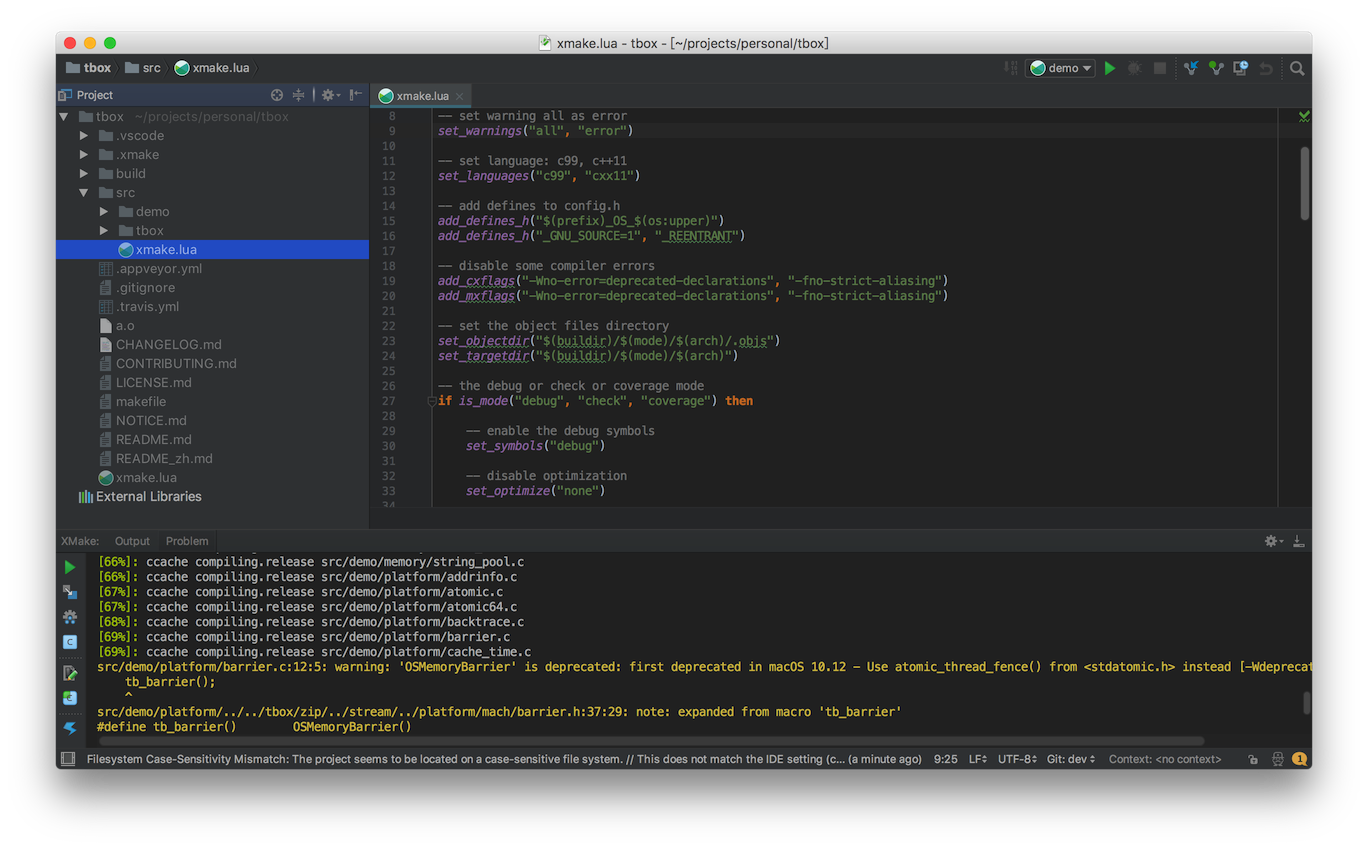 Create project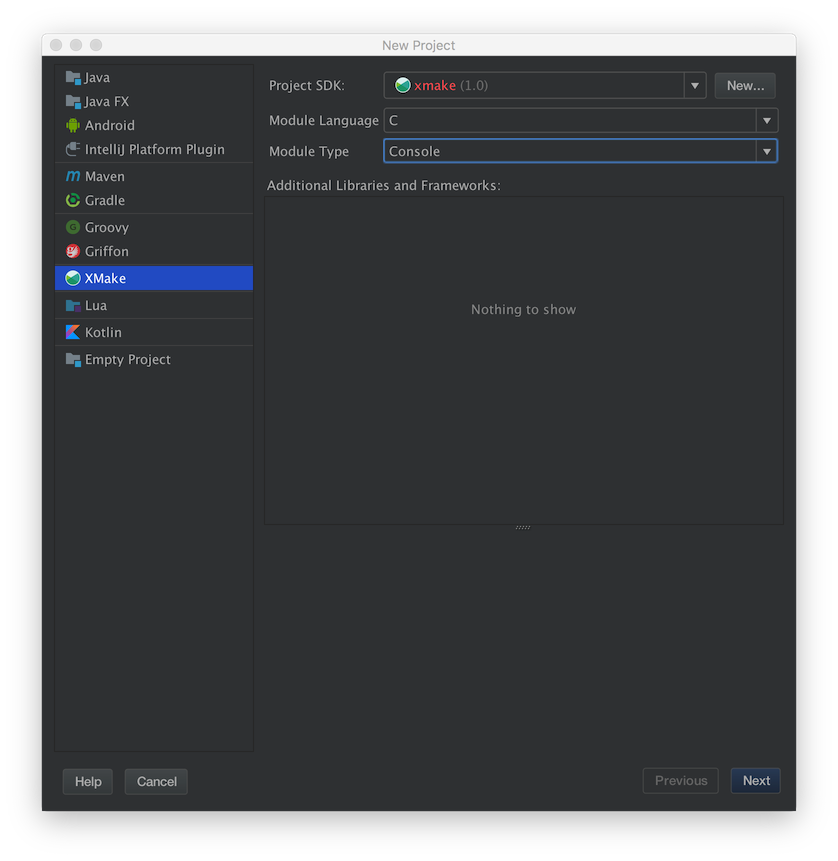 Project configuration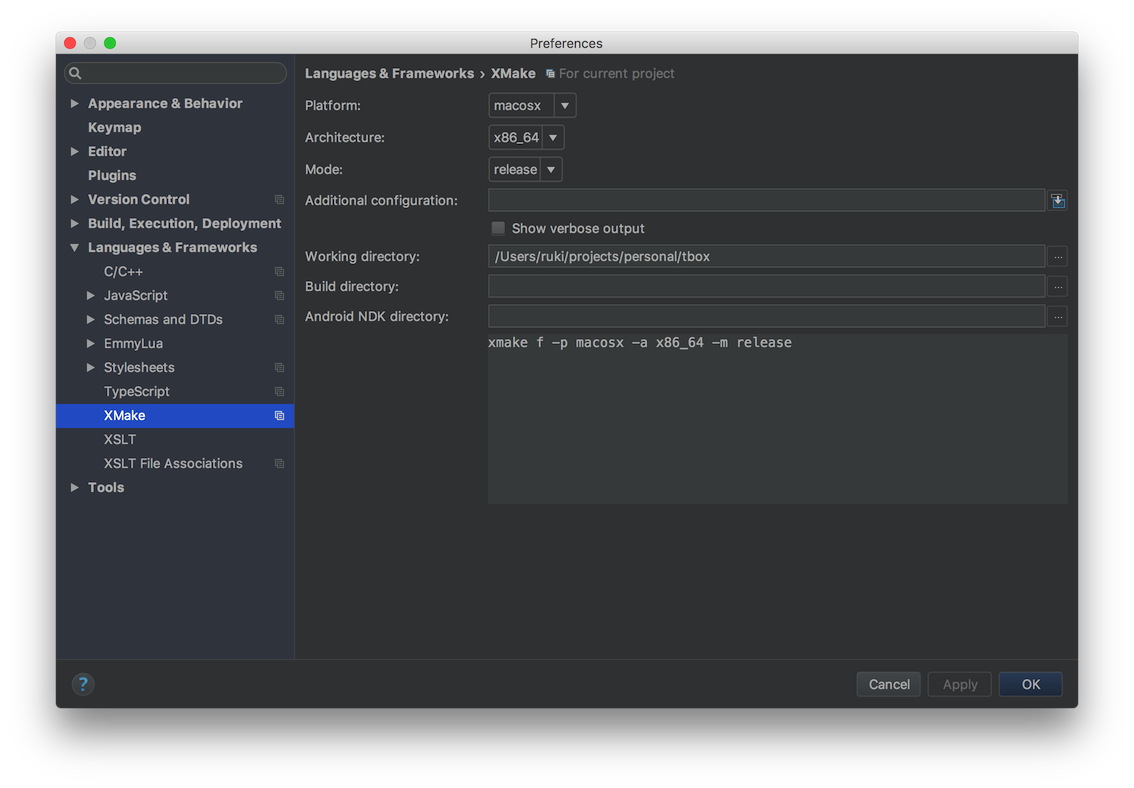 Run configuration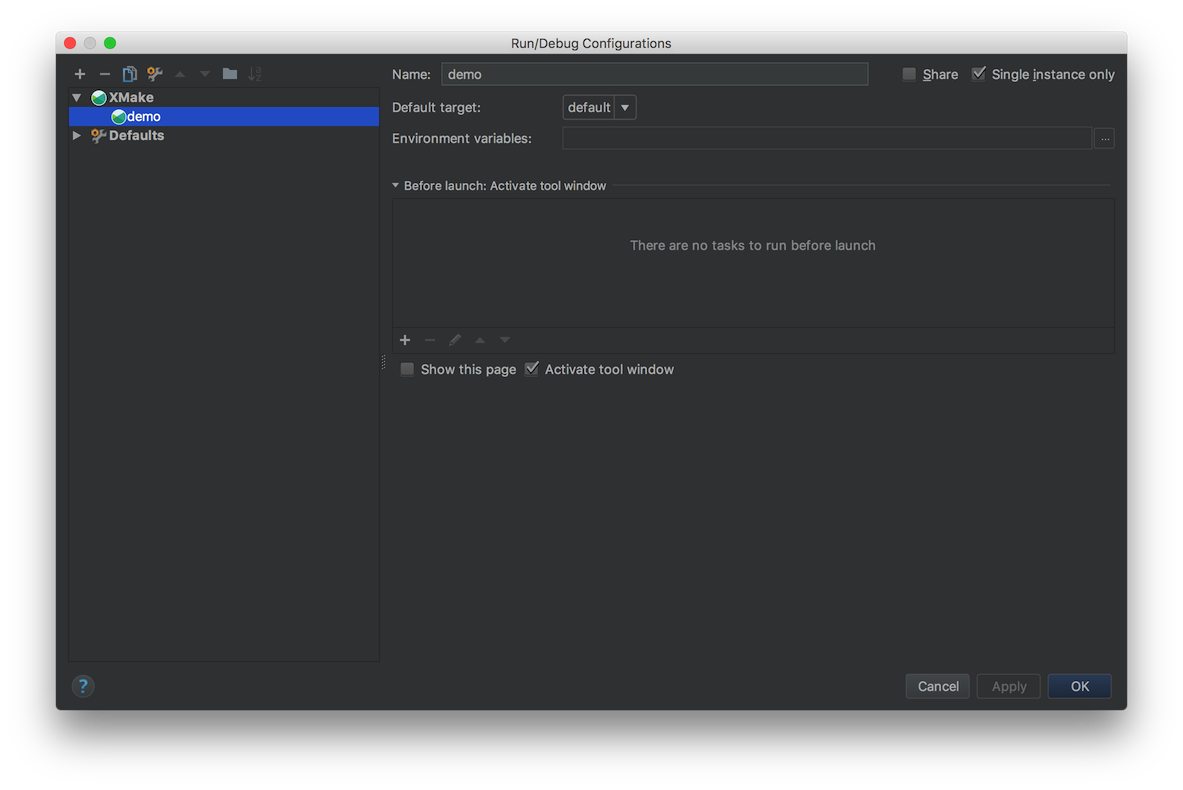 Menu tools